Beschreibung
Die Wahl der AT-Qualität

TORD4B-63 2P / 4P

Marke: A.T

Funktion: Nur Fehlerstromschutz

Modellreihe: TORD4B-63

Modell: Elektromagnetischer Typ

Reststromcharakteristik: Typ B

Polnummer: 2P /4P

Nennkapazität für Herstellung und Bruch: 630A

Nennstrom (A): 63A

Nennspannung: 230V / 400V

Nennfrequenz: 50 / 60Hz

Bemessungsfehlerstrom |△(A): 0.03

Bemessungsfehlerstrom im Ruhezustand |△ nein: 0.5|△ n

Bedingter Bemessungskurzschlussstrom inkl.: 6kA

Bedingter Bemessungsfehlerkurzschlussstrom |△c: 6kA

Auslösedauer: Unverzögerte Auslösung ≤0.1 s

Restauslösestrombereich: 0.5||△n~|△n

Elektromechanische Lebensdauer: ≥15000 Zyklen

Anschlusskapazität: Starrer Leiter 25mm⊃2;

Anzugsdrehmoment: 3.5 Nm

Anschlussklemme: Schraubklemme/Säulenklemme mit Bügel

Installation: Auf symmetrischer DIN-Schiene 35 mm/Schalttafeleinbau

Hinweis: Preis ohne MwSt




Sicherheit verbessern

Wenn Sie sich Sorgen über Probleme mit der Stromsicherheit machen, ist ein Fehlerstromschutzschalter eine gute Wahl. Es verfügt über einen Leckageschutz mit Niederspannungsverteilung.




Lange Lebensdauer




Die Anzahl der Male zum Ein-/Ausschalten des Nennstroms unter der maximalen Betriebsspannung beträgt mehr als 10000. (Daten aus dem Inspektionsbericht des Qualitätsprüfzentrums für elektrische Niederspannungsprodukte in Zhejiang.)




Sichtbare Sicherheit

Die RCCBs Konzentrieren Sie sich auf den Stromkreisschutz, um das Sicherheitssystem zu verbessern und versteckte Gefahren durch Kurzschlüsse, Überhitzung und Überlastung zu vermeiden. Stellen Sie sicher, dass Sie Ihr gesichertes Leben ausruhen.

Visualisierungsfenster

Der Leistungsschalterschutz löst aus, wenn der Stromkreis ein Leck aufweist. Bitte achten Sie darauf, den Stromkreis zu überprüfen. Sie können es auch manuell ein- oder ausschalten.





D-Griff

Ein ergonomisches D-förmiges Design kann Druck und Schwankungen reduzieren und hilft, einen stabilen Zustand zu schaffen.




​

Umgebungstemperatur

Dieser RCCB hat eine starke Anpassungsfähigkeit, um die Anwendungsanforderungen bei extremen Temperaturen zu erfüllen.

Anwendung

Sie können den Breaker bei verschiedenen Gelegenheiten verwenden. Es kann für den Frequenzumrichter, die unterbrechungsfreie Stromversorgungseinheit, das Ladesystem für Elektrofahrzeuge, das Photovoltaiksystem (PV), Schweißgeräte, das Ladesystem für Elektrofahrzeuge usw. gelten.




Merkmale des B-Typs

Fehlerstromschutzschalter vom Typ B (RCCBs) können zusätzlich zu normalem Wechselstrom hochfrequente Wechselstrom- und reine Gleichstrom-Erdschlussströme erkennen. Es kann das Risiko von Bränden und Stromschlägen durch automatische Trennung der Stromversorgung reduzieren, abhängig von der Auswahl des richtigen RCCB-Typs. Anwendungen vom Typ "B" Erforderliche Anwendung: EV- und PV-Installationen, Frequenzumrichter, USV-Installationen, Hochfrequenz-Stromrichter, Stromversorgungsschränke auf Baustellen.​
Parameter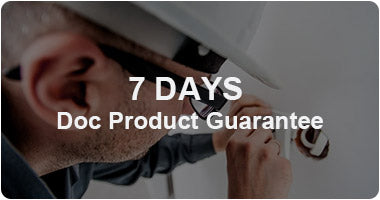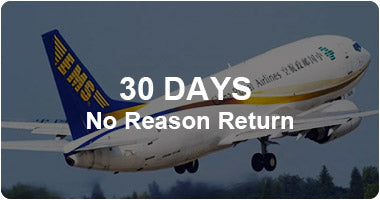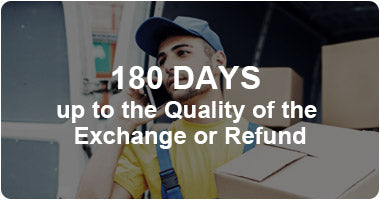 7 Tage DOA-Produktgarantie
Wenn einer oder mehrere der Artikel, die Sie erhalten haben, beschädigt, unterschiedlich oder nicht funktionieren, sind Sie durch diese Garantie geschützt. Bitte kontaktieren Sie uns innerhalb von 7 Tagen nach Erhalt der Bestellung, um eine Materialrücksendegenehmigung zu erhalten.
Nachdem Sie das Produkt an die von unserem Kundendienstteam angegebene Adresse zurückgesendet haben, können wir Ihnen kostenlos einen neuen Artikel zusenden (wir erstatten Ihnen die Rücksendekosten), oder Sie können sich für eine vollständige Rückerstattung entscheiden.
30 Tage ohne Grund zurück
Wenn Sie mit Ihrem Kauf nicht zufrieden sind und sich das Produkt noch in einem brandneuen Zustand befindet, können wir eine teilweise Rückerstattung veranlassen, die den Preis des Artikels abzüglich der Versandkosten abdeckt. Sie sind für die Zahlung der Rücksendekosten verantwortlich.
Bitte kontaktieren Sie uns innerhalb von 30 Tagen nach Erhalt der Bestellung, um eine Materialrücksendegenehmigung zu erhalten.
180 Tage bis zur Qualität des Umtauschs oder der Rückerstattung
Bei Qualitätsproblemen in einigen Produktkategorien können Sie bis zu 180 Tage lang eine Rückerstattung oder einen Umtausch erhalten. Sie können uns kontaktieren, um zu erfahren, ob das Produkt in dieser Kategorie ist.
Hinweis: Aufgrund ihrer Beschaffenheit und ihres Verwendungszwecks sind Kleidung, Schuhe, Armbänder, Dekorationen, Telefon- und Tablet-Zubehör, Haushaltsgeräte, Heimdekorationen, RC-Spielzeug, Heimtextilien und andere ähnliche Artikel nicht in dieser Garantiezeit enthalten. Für weitere Produktdetails kontaktieren Sie uns bitte oder beziehen Sie sich auf andere Garantien.
Fehlende Artikel, falsche Artikel oder falsches Paket gesendet
Bitte vergewissern Sie sich während der Lieferung, dass sich das Paket in gutem Zustand befindet (keine Anzeichen von Öffnung) und bestätigen Sie den Inhalt, bevor Sie das Paket unterschreiben.
Bei Problemen wenden Sie sich bitte an uns und befolgen Sie unser Garantieverfahren:
Geben Sie Ihre Bestellnummer und den Produktcode (SKU-Nummer) an.
Bitte senden Sie uns ein deutliches Bild der äußeren Verpackung, aller sichtbaren Versandetiketten und (falls zutreffend) des erhaltenen Artikels.
Mögliche Lösungen, nachdem das Problem von AITE bestätigt wurde:
Wenn ein Artikel fehlt, werden wir den fehlenden Artikel/das fehlende Zubehör innerhalb der Garantiezeit kostenlos erneut zusenden.
Wenn wir den falschen Artikel geliefert haben, erstatten wir Ihnen entweder den vollen Betrag zurück oder versenden einen alternativen Artikel (falls zutreffend und verfügbar). AITE entscheidet, ob Sie das falsche Produkt zurücksenden müssen oder nicht, und erstattet Ihnen die Rücksendegebühr, wenn wir es erhalten.
Einschränkung der Bearbeitung von Rücksendungen
Wenn Sie After-Sales-Probleme haben, wenden Sie sich bitte direkt an uns, um eine Lösung für Ihren Fall zu erhalten. Wir werden bestätigen, ob Sie den Artikel zurücksenden müssen und an welche Adresse Sie ihn zurücksenden können.
Der folgende Abschnitt beschreibt die Bearbeitungszeit, die nach Erhalt Ihrer Rücksendung erforderlich ist.
Beim Umtausch beträgt die Bearbeitungszeit für den umgetauschten Artikel zwischen 3 und 6 Werktagen nach Erhalt Ihres Artikels und je nach Verfügbarkeit des Lagers.
Bei Rückerstattungen beträgt die Bearbeitungszeit für die Rückerstattung zwischen 3 und 6 Werktagen nach Erhalt Ihres zurückgegebenen Artikels. Nachdem wir Ihre Rückerstattung bearbeitet haben, hängt es von der Zahlungsmethode ab, wie lange es dauert, bis sie Ihrem Konto angezeigt wird. Bitte klicken Sie hier, um mehr zu sehen.
Bei Reparaturen hängt die Dauer vom Artikel und dem Ersatzteilbestand des Herstellers ab.
So beantragen Sie die Garantie (Rückgabe, Reparatur und Rückerstattung) und Hinweise
Wenn Ihr Artikel ein Problem hat, kontaktieren Sie uns bitte
Bitte befolgen Sie unseren Garantieprozess sorgfältig, um Verzögerungen zu minimieren:
Beschreiben Sie das Problem mit Ihrem Artikel detailliert: Was ist passiert? Wann? Wie? Bitte geben Sie auch Ihre vollständige Bestellnummer und den Produktcode (SKU-Nummer) an.
Teilen Sie uns mit, welche Schritte Sie bereits unternommen haben, um das Problem zu lösen.
Geben Sie den auf der äußeren Verpackung angegebenen Artikelcode an.
Senden Sie ein deutliches Foto oder Video, das die Mängel zeigt; diese sollten bei guter Beleuchtung aufgenommen werden.
Anmerkungen:
Sie müssen ein deutliches Foto oder Video bereitstellen, das das Produktproblem/die Bestellung/SKU-Nummer zeigt.
Fotos/Videos sollten idealerweise klar und fokussiert sein, bei guten Lichtverhältnissen und aus kurzer bis mittlerer Entfernung aufgenommen werden. Dies ermöglicht uns, das/die Problem(e) zu identifizieren und zu verifizieren.
Wenn das Produkt mehr als einen Monat nach Erhalt zurückgegeben wird oder wenn das Produkt aus Kundengründen (einschließlich Unzufriedenheit, falsche Größe, Meinungsänderung) zurückgegeben wird, trägt der Kunde die Versandkosten. Für nicht kundenbezogene Rücksendungen innerhalb eines Monats trägt AITE die Versandkosten, und der Kunde muss es mit der von AITE vorgeschriebenen Versandmethode zurücksenden. In allen Rücksendesituationen muss der Kunde die Sendungsverfolgungsnummer angeben.
Kunden müssen uns kontaktieren, bevor sie einen Artikel zurücksenden. Rücksendungen ohne Return Merchandise Authorization (RMA) werden nicht akzeptiert. Bei unvollständigen Garantieanträgen behält sich AITE das Recht vor, jegliche Entschädigung abzulehnen. Wenn der Kunde das Paket ohne vorherige Genehmigung (RMA-Formular) zurückgesandt hat, an die falsche Adresse sendet, einen falschen Artikel zurücksendet oder ein leeres Paket einsendet, behält sich AITE das Recht vor, jegliche Entschädigung zu verweigern.
Für die Rückgabe ohne Grund müssen Sie sicherstellen, dass die Produktverpackung intakt ist und alle Zubehörteile vollständig und unbenutzt sind.
Kundenbewertungen
Purchased this to use with my new whole house surge protector. It was way cheaper than getting it through my electrician's "supply house". The electrician said it was the exact same one he would have installed anyway. Easy to do and works as it's supposed to.
Es muy verasatil y facil de instalar. Se conecta rápidamente a la red.
Funktioniert wie erwartet. Besser als in Big Box Stores zu kaufen, viel billiger!
Hat das gemacht, wofür es entwickelt wurde. Direkt eingesteckt. Keine Probleme
Es passte perfekt in meine alte Breaker-Box. Ich konnte es in weniger als 5 Minuten ersetzen. Ich war froh, genau das Ersatzteil zu bekommen.